Pii Poo's LEGO building event 2018

Pii Poo's LEGO building event in

Helsinki Messukeskus 22.-23.9.2018
Come and enjoy the best LEGO weekend of the year with over 10 000 other LEGO fans! Our LEGO events have been bringing joy for ten years reaching tens of thousands of families.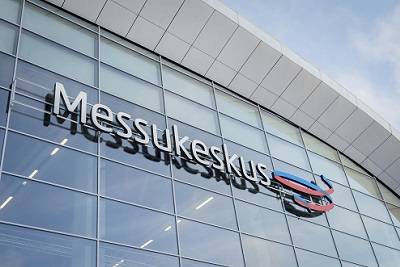 When?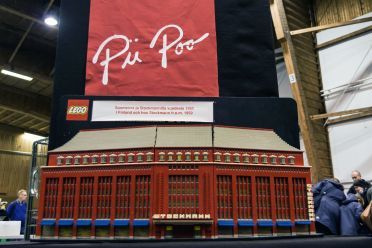 22.-23.9.2018
22 September 9 AM - 6 PM

23 September 10 AM - 4 PM
10 € / 15 € / 35 €
10 € - Under 15-year-olds, pensioners, students

15 € - Over 15-year-olds

35 € - Family, max. 2 parents + children

You can buy cheaper tickets in advance from 1.4.2018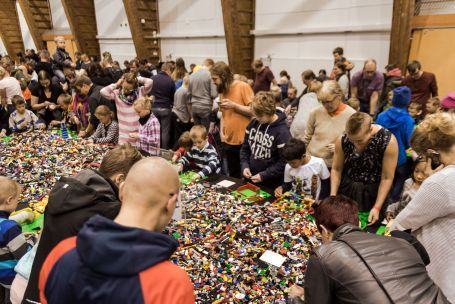 LEGO city
The largest LEGO event held in Finland includes the largest LEGO city ever built in Finland. Join with thousands of LEGO builders and create your own masterpiece to the city. With over million LEGO pieces to choose from and you will be able to create the LEGO building of your choice. 1 500 baseplates have been reserved to create the LEGO City. Visitors can join the building of the LEGO city on saturday 22 September.
LEGO Building areas
Huge piles of LEGO bricks call you to build! LEGO building area is open on both days and visitors are free to let their imaginations run wild with thousand of other builders. The toddlers will enjoy themselves in the DUPLO building area with thousands of DUPLO bricks including real trains. Parents can rest in the caffeteria located next to the DUPLO area and let children play.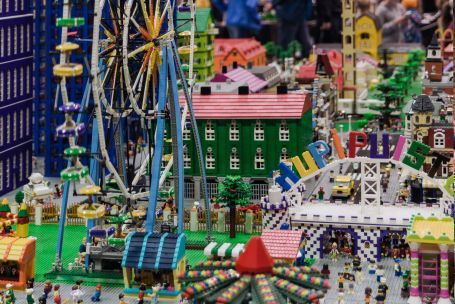 LEGO exhibits
The most talented LEGO builders in Finland gather themselves under one roof displaying their creations and collections to LEGO fans. Come and enjoy the biggest LEGO display ever in Finland. Retro sets from the 80's, collections from variety of themes and much more to see. Last year we had over 60 exhibitors and this year will be even bigger.
Else to see
This year visitors can see life-sized LEGO minifigures walking around the event area. Don't be shy and go ask for a picture. Be sure to join our Facebook event here  and get the latest news concerning our event.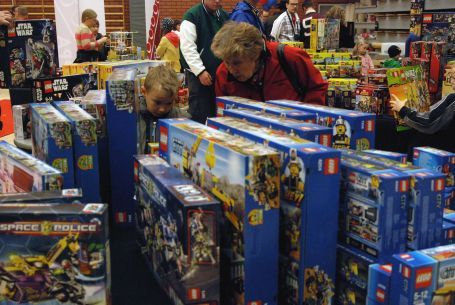 Pii Poo's LEGO shop
Pii Poo's LEGO shop offers the biggest variety of LEGO products in the event. From over 400 different LEGO sets everyone will find something they like and the Exclusives shelf offers a limited amount of special sets for the fastest.
P

ii Poo's LEGO spare parts shop
LEGO spare parts shop is one of the most popular things in our events and over the last three event they have sold out down to the last brick. This year the brick piles are bigger than ever and there will be bricks and pieces from all themes. Come and expand your inventory or find the missing part you need in the biggest LEGO spare part shop ever in Finland. Our shops are open on both days during the opening hours.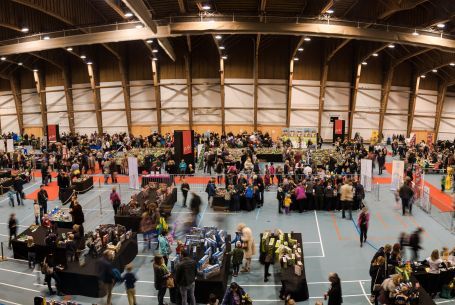 Tickets
Tickets are sold in advance and at the door on both days. Tickets are valid on both days. You can buy tickets in advance and save up to 20 % starting 1.4.2018.
Pysäköinti ja tulo-ohjeet
Public tranportation: Trams from the centre of Helsinki: 7 and 9. Buses: 506 and 69 to Messukeskus and bus 551 from Espoo to Pasila railway station. Trains: All local and long-distance trains (except Allegro trains) stop at Pasila railway station, just a 300-metre walk from Messukeskus. See more info here .
Parking: The Messukeskus Car Park is accessible to all and always open. It is located on the same side as the Northern Entrance. The address for GPS devices is Ratapihantie 17. You can find more info and parking prices here .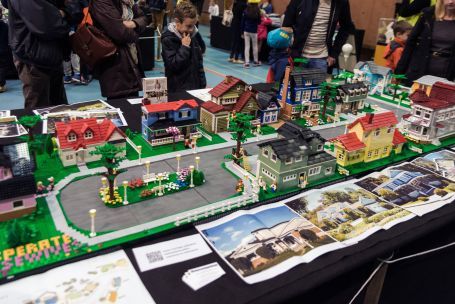 Want to be an exhibitor?
Do you have LEGO sets, own creation, collection or something other LEGO related that you want over 10 000 LEGO fans to see? It is free to participate as an exhibitor and you get to spend the weekend with other LEGO fans. There are no age or other limitations for exhibitors and last year over 60 exhibitors were helped us to create the LEGO event of the year.
If you got interested please feel free to ask for more info via email or telephone. Join us to create the biggest LEGO event ever in Finland!
Info for exhibitors: Timo Ranto / 044 242 3899 / timo@piipoo.fi
Palikkatakomo Ry
Tapahtuman yksi kohokohdista on ollut Palikkatakomo Ry:n näyttelyt yksittäisistä rakennelmista aina massiivisiin yhteisteokiin. Tänäkin vuonna Palikkatakomo Ry osallistuu LEGO-rakennustapahtumaan mieleenpainuvilla teoksillaan ja luvassa on varmasti mahtavia rakennelmia laidasta laitaan.
Palikkatakomo Ry on Suomen LEGO-harrastajien rekisteröity yhdistys, jonka tehtävänä on koota kasaan suomalaisten LEGO-harrastajien sankka joukko ja tukea harrastusta maassamme. Lisätietoa Palikkatakomo ry:n toiminnasta voit lukea klikkaamalla kuvaa.
Muista liittyä sähköpostilistallemme sivun lopussa olevan lomakkeen kautta, niin saat aina uusimmat tiedot tapahtumistamme!